Who We Are
Nicolina Cooper
Responsibilities/Committees: Chair of the Governing Body, Chair of Resources Board, also sits on the MAT Board

I have been in local government for 17 years and work as a Head of Service for a London Borough. Having been in local government for some time, I have experience across most aspects, including procurement, change management, budgets, customer services, channel shift and transformation.
When I visited Lonsdale, I could not resist wanting to be part of the school and making a difference to lives of the amazing children and young people who attend the school and the dedicated and committed team.
I have 2 young children of my own and understand the importance of education and development of a child. I want to be part of the team to deliver this for all the children and young adults at Lonsdale.
Claudia Thiele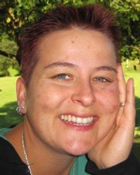 Responsibilities/Committees: Associate Member of the Governing Body and sits on the School Development Board
A staff governor from 2006 to August 2017 and an associate member since September 2017, Claudia studied and trained as a special needs teacher in Germany before moving to Britain in 2001. She worked as a German teacher in Potters Bar and joined Lonsdale School in January 2004. Claudia is Deputy Headteacher at Lonsdale School with responsibilty for Assessment, Recording and Reporting. She is also the driving force behind Lonsdale's Eco School work with the "Green Beans" committee. They have achieved great things over the last years! Claudia lives in Stotfold and loves spending time outside school with her family and friends.

'I love working at the school because every day brings a different challenge.'
Sinead North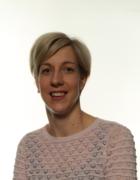 Responsibilities /Committees Staff Governor and SEN Governor for the school, sits on the School Development Board
I have become the Staff Governor in September 2017 for the first time. I have been teaching for 11 years specialising in Drama. I am in my 6th year at Lonsdale where I am Head of P16/Upper School, a form tutor and Drama Specialist. I have a passion for parent and carer liaison and have been heavily involved in creating new initiatives to develop parent-carer liaison at Lonsdale.
Kevin Thompson
Responsibilities/Committees: sits on the Resources Board
After visiting the school in 2012, Kevin decided it was an easy decision to accept the position of Governor. His involvement during our transition period to the new site gave him a better appreciation of the challenges of the role and just how rewarding it is to be part of Lonsdale. He has no regrets about accepting the position and is committed to assisting with moving the school forwards. Kevin enjoyed almost 25 years of working as a Market-Maker in UK Smaller Company shares on the London Stock Exchange before embracing an early retirement. Married for 30 years, Kevin has two children.
Katie Byrne
Responsibilities/Committees: sits on the Safeguarding and Pupil Welfare Board
Katie Byrne used to be a student at Lonsdale School. She left in 1999 and went to Star College to study Information Technology for 3 years. She then moved to a young persons' home in West Sussex but moved back up to this part of the country in 2005 and has been a governor ever since. She lives in her own bungalow in Letchworth and leads an active and independent life.
Anna Drury
Responsibilities/Committees: Joint Chair of Safeguarding and Pupil Welfare Board, Safeguarding Governor
Anna has been a Governor at Lonsdale since 2014. She is a frequent visitor to school through her work as a Youth Connexions Personal Adviser. Anna has worked with young people and children in a range of settings for as long as she can remember! She has both, personal and professional experience of supporting people with disabilities and learning difficulties. When not discussing issues around transition with Lonsdale pupils, Anna is usually discussing music, film and Lego as an alternative!